Melbourne, VIC Australia Featured Content
Touring the Great Ocean Road in Australia
March 15, 2018
After Sydney Mardi Gras, we decided to do what appears to be a rarity in Australia... we rented a car and drove from Sydney to Melbourne. Locals universally thought we were crazy (turns out most seem to simply fly back and forth between the two cities), but it really was a beautiful 9-hour drive reminiscent of the rolling coastal hills of California.
| Melbourne, VIC Australia ARTICLES | Melbourne, VIC Australia HUB | @ILoveGayOzzies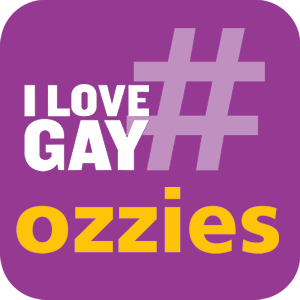 |
| Travel ARTICLES | Travel HUB | #GayTravel | @ILoveLGBTTravel |


Over 100,000 flock to Midsumma Carnival
January 18, 2016
Midsumma Carnival has been hailed a success with over 100,000 people attending the opening event yesterday at Alexandra Gardens. Midsumma have estimated 105,000 - 110,000 people filled the gardens, which is an increase of five to ten percent on last year's Carnival.
| Melbourne, VIC Australia ARTICLES | Melbourne, VIC Australia HUB | @ILoveGayOzzies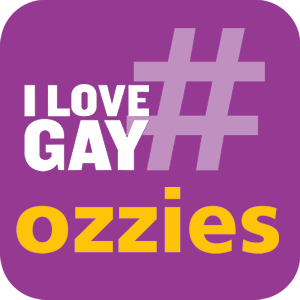 |
| Events ARTICLES | Events HUB | #GayEvents | @ILoveLGBTPride |


Melbourne, VIC Australia Region & Business Listings powered by Gay2Day.com
Featured Melbourne, VIC Australia Content & Updates
After Sydney Mardi Gras, we decided to do what appears to be a rarity in Australia... we rented a car and drove from Sydney to Melbourne. Locals universally thought we were crazy (turns out most seem to simply fly back and forth between the two cities), but it really was a beautiful 9-hour drive reminiscent of the rolling coastal hills of California....
LINK: Click Here

Midsumma Carnival has been hailed a success with over 100,000 people attending the opening event yesterday at Alexandra Gardens. Midsumma have estimated 105,000 - 110,000 people filled the gardens, which is an increase of five to ten percent on last year's Carnival....
LINK: Click Here
March 15, 2018

Touring the Great Ocean Road in Australia
After Sydney Mardi Gras, we decided to do what appears to be a rarity in Australia... we rented a car and drove from Sydney to Melbourne. Locals universally thought we were crazy (turns out most seem ...


January 18, 2016

Over 100,000 flock to Midsumma Carnival
Midsumma Carnival has been hailed a success with over 100,000 people attending the opening event yesterday at Alexandra Gardens. Midsumma have estimated 105,000 - 110,000 people filled the gardens, wh...


August 26, 2013

Midsumma Melbourne – 12 January – 2 February
Summer in Australia gets hot and as the heat spreads across the land, look no further than Melbourne for a respite from the heat by indulging in some of the most interesting queer culture around! The ...


July 02, 2013

June 28, 2013

June 06, 2013

May 14, 2013

Dave comes out kung-fu fighting in this week's vlog, as he waxes lyrical about...


May 09, 2013




2014 Sydney Mardi Gras Teaser
The 2014 Sydney Mardi Gras is just around the corner and we would love for you to come and celebrate with us. Start to plan your trip, book your annual leave...


May 03, 2013

Marvelous Melbourne - it lives up to that moniker, don't you think? A gourmet r...



March 31, 2013

Gay and Lesbian Destinations in Queensland
Here's some great tips for Gay and Lesbian travellers.

Join Our E-Mail List

Click Here

Click Here
---
- PinkBananaMedia.com
- ILoveGay.LGBT
- ILoveGay.NET
- GayRelevant.com
- LGBTWeek.NYC
- LGBTBrandVoice.com
- LGBTBizTech.com
- LGBTBold.com
- LGBTNew.Media
- LGBTDestinationMarketing.com