PinkBananaTravel.com Articles
Fifty Years After The Start Of The Gay Liberation Movement, These US Cities Are Kicking Off Big Pride Celebrations
May 30, 2019
Almost fifty years after the start of the gay rights movement, cities across the country are gearing up for Pride festivities to both commemorate the civil rights battles that have been won and push for more inclusiveness.
| New York City, NY ARTICLES | New York City, NY HUB | #GayNYC | @ILoveGayNYC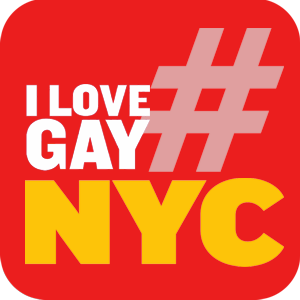 |
| Pride ARTICLES | Pride HUB | #GayPride | @ILoveLGBTPride |
| Events ARTICLES | Events HUB | #GayEvents | @ILoveLGBTPride |


Stay Here For Pride This June: A Hotel Guide For Pride Festivals Outside Of New York City.
April 28, 2019
As World Pride heads to New York City this June, hotels are nearly sold out city-wide, but don't forget about the rest of the nation's pride festivities. Use this guide to book the best hotels for pride in the other cities this year.
| Philadelphia, PA ARTICLES | Philadelphia, PA HUB | #GayPhilly | @ILoveGayPhilly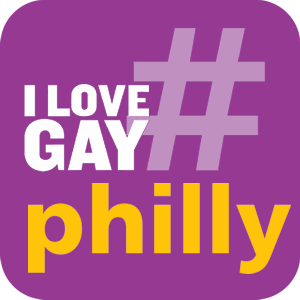 |
| Pride ARTICLES | Pride HUB | #GayPride | @ILoveLGBTPride |
| Events ARTICLES | Events HUB | #GayEvents | @ILoveLGBTPride |


Pride events in the US beyond the parades
April 18, 2019
As the LGBTQIA community has evolved, so has the spectrum of Pride offerings -- well beyond parades. Find out about lower-key Pride events for 2019 across the United States.
| Pride ARTICLES | Pride HUB | #GayPride | @ILoveLGBTPride |
| Events ARTICLES | Events HUB | #GayEvents | @ILoveLGBTPride |


Five Cities Hope to host first South County Pride celebration
April 17, 2019
The first Pride celebration in southern San Luis Obispo County, California, will take place in Arroyo Grande in June, but nonprofit 5 Cities Hope says it needs community help to make the LGBT event a success.
| San Luis Obispo, CA ARTICLES | San Luis Obispo, CA HUB | @ILoveGaySF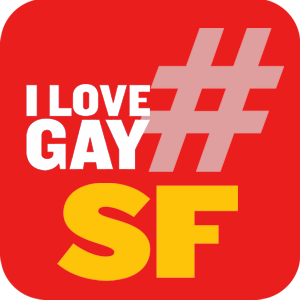 |
| Pride ARTICLES | Pride HUB | #GayPride | @ILoveLGBTPride |
| Events ARTICLES | Events HUB | #GayEvents | @ILoveLGBTPride |


Temptation Cancun Resort Comes Out For Pride Week 2019
April 15, 2019
It's that time again – get out the glitter, stop eating carbs, get those brows done and break out the rainbows – it's PRIDE 2019! I don't want to see any of you rolling your eyes and yawning, "Oh that again?" If as a frequent traveler from Pride to Pride – Miami, LA, San Diego, New York, San Francisco, Long Beach – the shine has somewhat dulled over the years; the crowds have blended into a blur, ...
| Mexico City, DF ARTICLES | Mexico City, DF HUB | #GayMexico | @ILoveGayMexico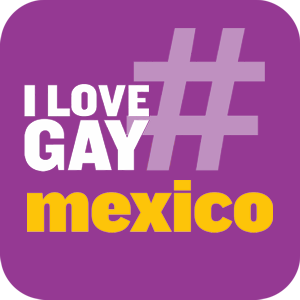 |
| Pride ARTICLES | Pride HUB | #GayPride | @ILoveLGBTPride |
| Events ARTICLES | Events HUB | #GayEvents | @ILoveLGBTPride |


Top 10 cities LGBT travelers are booking for Gay Pride this year, according to Orbitz
April 14, 2019
There are more than 150 cities across America that celebrate Gay Pride, with events like concerts (like New York City's famous Dance on the Pier with past singers like Cher), marches (like the annual Trans March in Atlanta), parades (like Capital Pride in Washington D.C.) and all-night parties (like Overboard LBC on the Queen Mary cruise ship in Long Beach, California).
| Washington DC ARTICLES | Washington DC HUB | #GayDC | @ILoveGayDC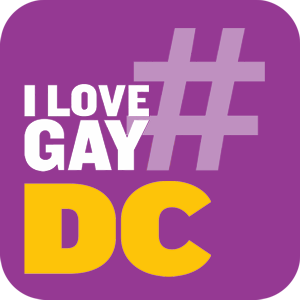 |
| Pride ARTICLES | Pride HUB | #GayPride | @ILoveLGBTPride |
| Events ARTICLES | Events HUB | #GayEvents | @ILoveLGBTPride |


Miami Beach Pride 2019
April 10, 2019
Our team descended upon Miami Beach this past week to celebrate Miami Beach Pride in all of its forms, from flag raising to light ceremonies to business mixers and then, of course, Pride!
| Miami, FL ARTICLES | Miami, FL HUB | #GayMiami | @ILoveGayMiami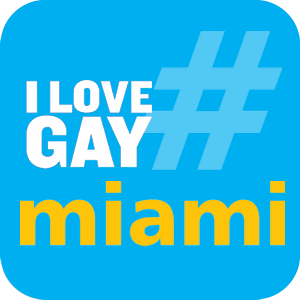 |
| Pride ARTICLES | Pride HUB | #GayPride | @ILoveLGBTPride |
| Events ARTICLES | Events HUB | #GayEvents | @ILoveLGBTPride |


Come Experience Temptation Cancun Resort Pride Week 2019
April 04, 2019
July 28 - August 3, 2019: Journey to the other end of the rainbow and discover a new, exciting way to play! Join us this July 2019, for an extraordinary week of fun & adventure. This wild pride celebration offers an uninhibited environment where diverse groups come together to be free. Pride week will be jam-packed with exciting sports & activities, outrageous theme parties, and of course ...
| Mexico City, DF ARTICLES | Mexico City, DF HUB | #GayMexico | @ILoveGayMexico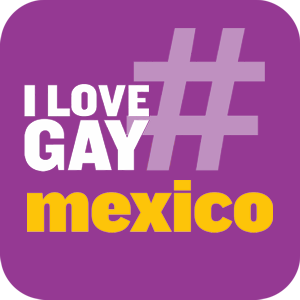 |
| Pride ARTICLES | Pride HUB | #GayPride | @ILoveLGBTPride |
| Events ARTICLES | Events HUB | #GayEvents | @ILoveLGBTPride |


Connect Travel Launches The Connect Thrive Summit
March 19, 2019
Connect Travel is pleased to announce The Connect Thrive Summit, a global conference focused on community development through LGBTQ travel, sports and entertainment. The Connect Thrive Summit will take place Oct. 3-5, 2019, at the Parc 55 in San Francisco.
| San Francisco, CA ARTICLES | San Francisco, CA HUB | #GaySF | @ILoveGaySF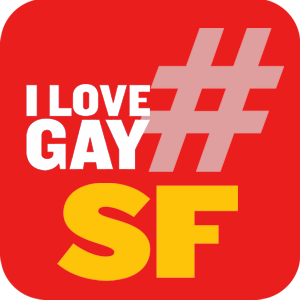 |
| Events ARTICLES | Events HUB | #GayEvents | @ILoveLGBTPride |


Miles of Love: LGBT+ Travel Advocacy Forum
October 23, 2018
In a world first, LGBT+ activists including the infamous Russian punk band, Pussy Riot, will come together with people in the travel industry to discover how we can all be 'travel agents of change'…
| Moscow, Russia ARTICLES | Moscow, Russia HUB | #GayMoscow |
| Activist ARTICLES | Activist HUB |
| Events ARTICLES | Events HUB | #GayEvents | @ILoveLGBTPride |


IGLTA Publishes Calendar of LGBTQ Festivals Featuring More Than 140 Events Worldwide
August 28, 2018
Attending an LGBTQ festival or event is a great way to celebrate as a community even outside of pride season. Whether it's music, art, food, sports or dance as the theme, our voice and presence as an LGBTQ community is stronger when we come together.

IGLTA - View More Article Entries | View Business Listing
| Events ARTICLES | Events HUB | #GayEvents | @ILoveLGBTPride |


Delta Celebrates Decade of Support For Gnetwork360
July 17, 2018
This annual conference in Buenos Aires highlights LGBT issues in business and tourism.  Delta is marking its 10th anniversary as the main sponsor of this annual forum in Argentina.

GNetwork360 - View More Article Entries | View Business Listing
| Buenos Aires, Argentina ARTICLES | Buenos Aires, Argentina HUB | #AmorArgentina | @ILoveGayBA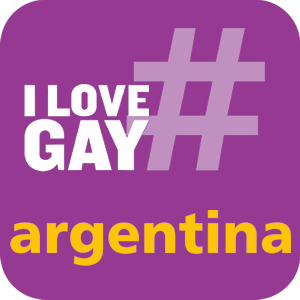 |
| Events ARTICLES | Events HUB | #GayEvents | @ILoveLGBTPride |


Pridecast with Fairy Gaymother Episode Three: Small Town Pride
June 22, 2018
In this episode of Pridecast. Dana talks with two amazing people who are involved with small town Pride events: Kathy Sprague of Palouse Pride in Idaho and Caroline Caldwell Richmond from Upstate Pride in South Carolina.
| Greenville, SC ARTICLES | Greenville, SC HUB | @ILoveGaySC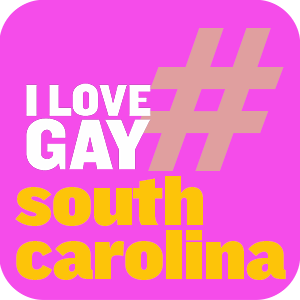 |
| Country/Rural ARTICLES | Country/Rural HUB | #GayRural | @ILoveGayCountry |
| Events ARTICLES | Events HUB | #GayEvents | @ILoveLGBTPride |


Spend your Fourth of July weekend-to-weekend at an all-LGBT resort
June 15, 2018
The Fourth of July falls smack within the middle of the week this year, making it the perfect time to plan a weekend-to-weekend getaway to an all-LGBT resort just a couple hours away from Chicago.A favorite vacation hot spot, the Dunes Resort is pulling out all the stops for an incredible ten days o

Dunes Resort - View More Article Entries | View Business Listing
| Saugatuck, MI ARTICLES | Saugatuck, MI HUB | @ILoveGayMI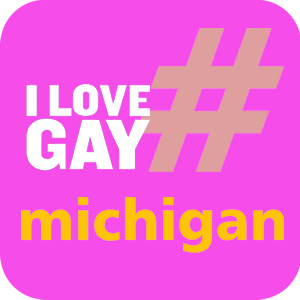 |
| Events ARTICLES | Events HUB | #GayEvents | @ILoveLGBTPride |


Top Destinations for LGBT Pride Celebrations
June 09, 2018
These events champion diversity and inclusion around the world.
| Pride ARTICLES | Pride HUB | #GayPride | @ILoveLGBTPride |
| Events ARTICLES | Events HUB | #GayEvents | @ILoveLGBTPride |


Join Our E-Mail List

Click Here

Click Here
---
- PinkBananaMedia.com
- ILoveGay.LGBT
- ILoveGay.NET
- GayRelevant.com
- LGBTWeek.NYC
- LGBTBrandVoice.com
- LGBTBizTech.com
- LGBTBold.com
- LGBTNew.Media
- LGBTDestinationMarketing.com