PinkBananaTravel.com Articles
VIDEO: New Zealand and Australia Cruise on Atlantis with Miss Sherry Vine
March 09, 2018
Sherry Vine travels the world performing her solo show or with some of her sisters in this series of exclusive Behind The Drag Curtain episodes! Sherry's first vlog series ever!

Atlantis Events - View More Article Entries | View Business Listing
| Australia ARTICLES | Australia HUB | #GayAustralia | @ILoveGayOzzies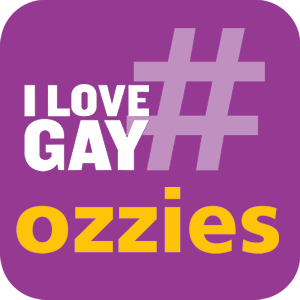 |
| Cruise and Luxury Travel ARTICLES | Cruise and Luxury Travel HUB | #GayCruise | @ILoveGayCruises |
| Travel ARTICLES | Travel HUB | #GayTravel | @ILoveLGBTTravel |


Jennifer Holliday Atones For Trump Misstep By Singing On Gay Cruise
January 28, 2017
The Dreamgirls star agreed to perform on Atlantis Cruises after canceling on the inauguration.

Atlantis Events - View More Article Entries | View Business Listing
| Cruise and Luxury Travel ARTICLES | Cruise and Luxury Travel HUB | #GayCruise | @ILoveGayCruises |
| Travel ARTICLES | Travel HUB | #GayTravel | @ILoveLGBTTravel |


Join Our E-Mail List

Click Here

Click Here
---
- PinkBananaMedia.com
- ILoveGay.LGBT
- ILoveGay.NET
- GayRelevant.com
- LGBTWeek.NYC
- LGBTBrandVoice.com
- LGBTBizTech.com
- LGBTBold.com
- LGBTNew.Media
- LGBTDestinationMarketing.com