Our primary LGBTQ marketing services fall into the following prioritization and work flow.
Clients typically begin with Level 1 services and grow from there, moving up to Level 2-4.

Our 2023 Special Offer
We are offering an introductory monthly package that includes Level 1's Twitter 360° Network
+ 1 content marketing & social media outreach per month from Level 2
at $750 per month for a 6-month commitment, billable monthly.
Contact Us Here for more information or to sign up!
- To Get Started, Pay Online Here
---
For more on what Pink Banana Media can offer in your industry, we offer the following:
---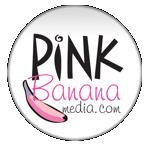 Interested in pursuing this marketing program and strategy for your business?
Call us at (323) 963-3653 or contact us here to get started.
What is our goal with #ILoveGay to Consumers?
To be the Best Community Hub for all LGBTQ+ social conversations related to a specific region or theme.
What is our goal with #ILoveGay to Businesses? To be the Best Brand to work with when targeting the LGBTQ+ community online, blending influencer marketing, content marketing and social media, as well as traditional online strategies.
How Do We Do It? We find the right mix of curating, retweeting, and liking content, as well as following Twitter users, while staying "on brand". We promote content, including advertisers', at the social media post level, you know, just like an LGBTQ+ influencer would ;-)